5 good reasons to subtitle your videos
Updated: Jul 20
You are used to creating video content, YouTube and other online viewing platforms have no secrets for you, but you still want to add value to your publications? Or do you want to increase your visibility on social networks?
Then this article is for you!
Did you know that 85% of videos posted on Facebook are viewed without sound? It is therefore a considerable loss of prospects and customers to publish videos that do not have subtitles... Misunderstanding and a lack of accessibility can then arise between you and your subscribers.
As you can see, subtitling your videos can be a real asset! To further convince you, we have listed the 5 good reasons to subtitle your videos. We hope you find this article useful!
1: Making publications accessible to the hearing impaired
In France, there are about 6 million deaf and hard of hearing people. Among them, 2.5 million are active and are therefore confronted with complex situations: lack of understanding during meetings, isolation, etc. Unfortunately, these factors contribute to the triggering of uneasiness among these people.
To counter this, it is possible within a company to record yourself during meetings or important exchanges, and then share a written transcript of the exchanges made. In the case of a video recording, subtitles could be added to the file and allow readers to associate the moments they witnessed with key information.
Similarly, when disseminating your content on the internet, subtitles will allow you to make your publication accessible to a wider audience and to interact more easily with this new audience.
2: Be available, whatever the context
It is important to bear in mind that your videos are not always viewed in quiet or appropriate listening areas. Most of the time, they will be watched without sound so as not to disturb the people around your visitors:
- on public transport
- in the workplace
In both cases, your videos are watched during crucial moments of the day: your visitors need to be distracted, they are on a break or on their way to work, so it would be a shame if they could not enjoy your video!
Subtitles will allow them to respect those around them but also to discover your content without problems of comprehension.
3: Increase your performance indicators
Subtitling videos can bring you many more benefits than those initially anticipated. Indeed, subtitles can act as a real added value and give you many benefits.
First of all, subtitles will help increase the viewing time of your videos. Indeed, this time can jump up to 12%! This will ensure that more information is retained compared to your previous publications!
You may also see your number of views increase considerably. On Google, your videos will be better referenced naturally and thus accessible to a larger number of people. The same goes for YouTube!
Finally, you should see a higher number of interactions and engagement with your content. We're talking about 10% more likes, or a 26% increase in shares, which is not insignificant!
All of these factors will help you grow your community on social networks and make your content more viral and more easily understood by everyone.
4: Standing out
And this is the nerve of the social network war!
To stand out from other videos that also use subtitles, don't hesitate to play with them and add a touch of originality that can be your own. This can appear in the form of an atypical text or by using your own vocabulary that fits into your world.
Subtitles can also be an opportunity to interact with your visitors and surprise them! You can slip in all sorts of amusing messages that will make them want to interact with your content and check your social networks regularly.
By differentiating yourself from others, you will make sure that you make a lasting impression and make it easier for people to share, like and/or comment on your video. Be yourself and think about your target audience!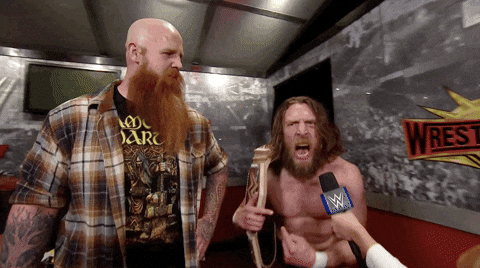 5: Make your work easier by using subtitling software
By using an online platform capable of subtitling all your videos, you save time and can devote yourself to other tasks.
At Noota, this is what we offer you!
One click to import your file and only a few minutes for us to create the subtitles for your video. You don't have to do anything! All you have to do is export your file and publish it on your networks!
Simple, fast and efficient, our subtitle creation software will be your best ally to publish on social networks and add value to your content.